Mantravat Believes in building Trust and long Term Relationship with our Clients
We'd love to meet you and let you the perfect solution
We think, connect and hatch new ideas to develop innovative software products engaging excellence at every step
At Mantravat, we specialize in developing high-quality software solutions for businesses and organizations, with a focus on SAP and HANA.
In addition to SAP and HANA development, we also offer app development services for both Android and iOS platforms.
Whether you need a custom software solution or a mobile app, our team of experts is dedicated to providing you with the best service and results
leveraging cutting-edge technology and methodologies to bring our clients the best possible solutions.
Our team of experts has extensive experience in SAP ABAP, SAP Fiori, and SAP Web Dynpro,
making us a one-stop-shop for all your SAP needs. Whether you need support with L1, L2, or L3 software and ticket-based issues,
or need a custom-developed app built with Flutter, JavaScript, or WordPress, we've got you covered.
With a focus on innovation and excellence, we are dedicated to helping our clients achieve their goals and transform their businesses.
Mantravat is a leading IT services provider specializing in SAP solutions and services. With over years of experience in SAP development, support, AMC, change request, and consulting, Mantravat has a deep understanding of SAP technologies and modules such as SAP HANA, SAP UI5, SAP ABAP on HANA, SAP Fiori/UI5, SAP Business Technology Platform (BPT)/Cloud Platform Integration (CPI), SAP Sales and Distribution (SD), SAP Material Management (MM), SAP Extended Warehouse Management (EWM), SAP Transportation Management (TM), and SAP Finance and Controlling (FICO).
Responsive UI Development
Mantravat has extensive experience in the app development industry, with a focus on delivering high-quality and user-friendly apps for both Android and iOS platforms. Our team of skilled developers and designers are experts in creating innovative and engaging mobile experiences that meet the unique needs of our clients. We have a deep understanding of the latest technologies, including Flutter, Angular, React, and more, and use this knowledge to create apps that are functional, visually appealing, and deliver an exceptional user experience. With a commitment to delivering superior results, Mantravat has established a reputation as a leading provider of app development services.
Mantravat has a strong experience in developing dynamic and visually appealing websites that are user-friendly and mobile responsive. We have a team of experienced developers who are skilled in different website development technologies such as WordPress, Wax, and JavaScript.
In addition to website development, Mantravat also provides digital marketing services to enhance the online presence of businesses. Our team of experts uses cutting-edge marketing strategies to increase website traffic and drive conversions. Our services include search engine optimization (SEO), social media marketing, email marketing, and pay-per-click advertising (PPC). Our goal is to help businesses reach their target audience, increase brand awareness, and drive sales and revenue growth.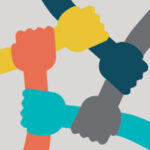 Mantravat has extensive experience in providing top-notch customer support services to our clients. Our team of experts is well-versed in different support channels such as email, live chat, inbound calls, and social media. We provide end-user support that includes quick response to calls and answering questions related to the application. Our support services are designed to resolve tickets and log them effectively for future reference. Our team can assist users in navigating around application menus and troubleshoot common issues. We believe in delivering exceptional customer support to ensure our clients' satisfaction and to build long-lasting relationships.