Mantravat Belives in building Trust and long Term Relationship with our Clients
We'd love to meet you and let you the perfect solution
We think, connect and hatch new ideas to develop innovative software products engaging excellence at every step
To introduce ourselves, we are a technology startup headquartered in Bangalore Providing quality service in SAP, SAP UI5, SAP HANA, Mobile app Development, Digital marketing … Our services include SAP Custom Development-SAP Consulting, Development, Support. Responsive UI Development and Implementation in AngularJS, ReactJS,  UI5, OData.We are enthusiasts and we work to reinvent business processes.
We believe in building trust and relationship with our clients, Our Core Values
Innovation Management, Resource Augmentation, Consulting, Workshop.
10+ years of experience in Custom Development, Support, Consulting.
Experience in developing and integration including with SAP or NON SAP System.
Responsive UI Development
All the development is  done in AnjularJS, 4+ years of experience in developing responsive UI including complex charts, light weight screens.
We learn and listen to your requirement, Perform Detailed Analysis, Create custom app as per your requirement, 24/7 Maintenance. 
Everything you would like to start out commercialism on-line these days. With extensive experience in digital space.
Micro site Development
Open supply website Development
E Commerce website Development
WordPress website Development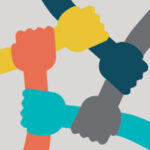 Customer Support
Tech Support Services
IT Help Desk Services
Email, Live Chat Support, Inbound Call services.
Social Media Support
End-user support, including response to calls and answering 'how-to' questions
Ticket resolution and logging
Assistance with navigating around application menus