Building a better tomorrow through focused preparation today
"Transforming business processes with our passion and expertise"
"Innovating solutions to meet your unique business needs"
"Navigating complexities with our strategic consulting services"
"Brainstorming to deliver customized solutions"
"Focusing on the key issues that matter to you"
"Expert consulting across multiple domains and technologies"
"Revolutionizing business processes, one solution at a time"
"Bringing fresh perspectives and new ideas to your business"
"Leading the way in business innovation and consulting"
"Empowering your business through customized solutions and expert consulting"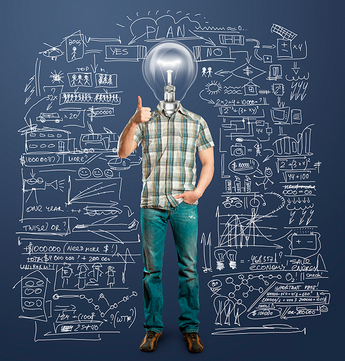 Our team specializes in SAP HANA development and offers services such as:
ABAP development on SAP HANA – This includes developing custom applications and enhancements to existing ones using the ABAP programming language and utilizing the capabilities of SAP HANA as the database.
Fiori development on SAP HANA – We can create custom Fiori apps that are optimized for performance and utilize the latest features of SAP HANA.
Web Dynpro development on SAP HANA – Our team has experience in developing web-based applications using the Web Dynpro framework and integrating them with SAP HANA.
We also offer support and maintenance services for these developments to ensure the smooth running of the applications
We specialize in app development based on JavaScript frameworks such as Angular and React, as well as the popular cross-platform framework, Flutter. Our team of experienced developers are experts in creating custom, high-performing apps for a variety of industries and use cases. Whether you need a simple, single-page app or a complex, multi-feature application, we have the skills and expertise to bring your vision to life. With our focus on providing the best user experience, we make sure that your app is easy to use, visually appealing, and works seamlessly across all devices. Let us help you take your business to the next level with our app development services.
Web development & Digital marketing
Design and development. Our team of experts will work closely with you to understand your business needs and create a website that is tailored to your specific requirements. We use the latest technologies and design trends to create a visually appealing and user-friendly website that will help you achieve your business goals. Our services include custom theme development, plugin integration, responsive design, and ongoing maintenance and support. Whether you need a simple brochure website or a complex e-commerce platform, we have the skills and experience to deliver a solution that meets your needs. Contact us today to learn more about our website building services and how we can help you achieve your online goals
Additionally, we also offer digital marketing services to help you promote your website and increase visibility online. Our services include SEO, PPC, social media marketing, and content creation to help you reach your target audience and drive more traffic to your website. With our expertise in web development and digital marketing, we can help you create a website that not only looks great but also generates leads and drives sales for your business.
Technical Support L1, L2, and L3
Technical Support L1, L2, and L3. Our team of experts will provide comprehensive technical support to our clients, covering all levels of troubleshooting and problem-solving. Our team of experts will provide prompt and efficient assistance for any software related issues, bugs or troubleshooting needs, using a ticket system for easy tracking and resolution of issues. We will work closely with you to understand your needs and provide the best possible solution to any technical issues you may be facing
We understand your complexities, we brainstorm with our core team to innovate a right solution and we relate to deliver you the best.
"Some people regard private enterprise as a predatory tiger to be shot. Others look on it as a cow they can milk. Not enough people see it as a healthy horse, pulling a sturdy wagon" – Winston Churchill
Mantravat is a start-up company based in Bangalore, founded by Jitendra Prasad in 2017. The company specializes in providing SAP and HANA related services, including SAP HANA development, ABAP, Fiori, and Web Dynpro. Mantravat's expertise in SAP and HANA has made it one of the leading providers of these services in the market. They also offer app development using flutter, website building using WordPress, JavaScript and UI/UX, digital marketing and technical support L1, L2, L3. Mantravat's goal is to provide high-quality software and ticket based support to help businesses grow and succeed in today's digital age.